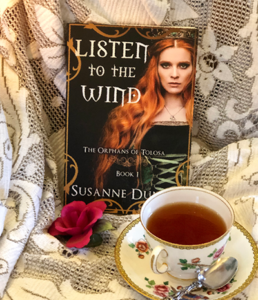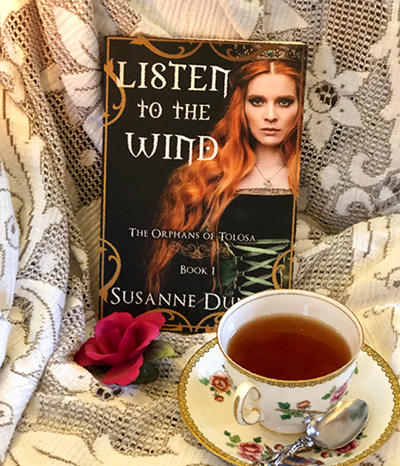 It's been seven years since I had a book published. Fourteen years since I started writing Listen to the Wind. It makes me so happy to have a book coming out again, and so far, the pre-release reception has been great. Here's hoping release day goes well too! It's always a nail-biter: will people buy the book? Will it get any attention? Will readers write reviews on Amazon and Goodreads? They're so important to authors.
And don't forget, sign up for my e-mail list today and you could win a free copy of the book!
Thank you, Kirkus, for this terrific review:
Dunlap (The Academie, 2012, etc.) breathes life into the distant 13th-century setting by providing many everyday, textural details, such as the uncomfortable realities of wearing jousting armor. Poetry and music are as essential to the plot as warfare, with engaging glimpses of trobairitz (female troubadours). Necessary exposition is well-integrated into the story…A complex, absorbing, and dramatic start to a planned series. -Kirkus Reviews
And thank you, author Anne Easter Smith, for this generous blurb:
Susanne Dunlap's sweeping saga captivates readers' imaginations from the first page, plunging them back into the Languedoc region of France in 13th Century. Her impeccable research allows her three spirited protagonists to live, love, fight and breathe life into the dangerous period of rebellion and inquisition, when the Cathars struggled to hold on to their culture and old faith against the power of the Pope. A compelling read for lovers of adventure and romance.
I sincerely hope this book finds enthusiastic readers out in the world! There are so many great books being published every day that it can be hard to find readers. I'm happy that a few of our wonderful local bookstores will carry it—Broadside Books in Northampton and Odyssey Books in South Hadley—and it's available everywhere online. And if it's not in your bookstore or library, ask them to order it!
I hope you'll also hop over to the trilogy's Web site, where there's a ton of background information about the history, and a useful glossary of the Old Occitan terms used in the book.
To all the aspiring authors out there, keep writing, keep believing, and know that the path to publication is different for everyone.
Happy reading!