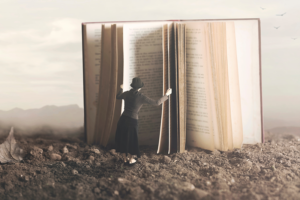 This is, of course, the opposite advice than is often given to young writers. But it occurred to me from a chance comment by someone on my email list that this is exactly what I do—in a way. It's not that I write from ignorance, exactly.
Perhaps it would be better to say that I write what I want to learn about.
In looking back over my oeuvre (to use a pretentious word, tongue firmly in cheek), I can see how I operated that way. Or at least, how I came to do so. Sure, my first two books were based in the research I had done for my PhD at Yale.
But then, I branched out. And I have a feeling I know why.
In stepping into the world of YA historical fiction, I was already treading on unfamiliar ground.
I was forced to think outside my initial comfort zone of themes I had begun exploring in graduate school, of women and their relationship to the musical establishment of the 17th, 18th, and 19th centuries. I was comfortable writing about 17th-century opera, 18th-century European music, and 19th-century piano music.
But the nudge into another audience with different expectations from a story told me I needed to find a new way to approach the material, a way that was nonetheless thoughtful but appealed to an audience with different priorities. And so I invented a young violinist in 18th-century Vienna whose godfather was Haydn.
OK, so it was still music. But I've never played the violin, and although I'd been to Vienna, I hadn't researched it the way I'd researched Paris.
When my editor wanted another book—and not a sequel—I had to let go of my own preoccupations and try to think of what my readers might respond to. That's when I came up with Anastasia's Secret.
I knew almost nothing about the Russian Revolution or the imperial family beyond what was popular myth. I'd read War and Peace and studied Russian for a brief period in college, so I wasn't afraid of the daunting patronymics and panoply of nicknames. But beyond that, I had to start from scratch.
Fast forward through many other novels that span every period from the middle ages to the Crimean War, and topics ranging from art to female education to the birth of modern nursing, and maybe you can see a pattern emerging.
I see each new book as challenge that will take me into new territory, force me to research and discover and understand something new about history and the world.
Maybe there's an element of ADHD in me that no one has identified. But I don't think I could ever take a single period, place, or event and spend my whole writing life exploring it. There's nothing wrong with doing exactly that—many of my favorite authors have gone that route. But it's not for me.
So when a reader I respect and like commented that my next book, The Courtesan's Daughter, seemed like a big departure from my previous books, it made me think.
She's right. I had stepped into new territory with that book. For one thing, it's set in New York—all my others have been in Europe.
However much or little I know about the world of my story, I throw myself wholeheartedly into the research.
And I always discover remarkable things. This forthcoming book took me to the Lower East Side of Manhattan, into the garment business, and—most fascinating of all—into the nascent film industry. I gobbled up the history and delighted in crafting a story that seeks to do justice to that research.
It also gave me the opportunity to write a mother-daughter story. I'd realized that in pretty much all my other books, mothers are notably absent. They're either dead or simply not involved. I wanted to prove to myself I could write a mother as well as a girl on the verge of adulthood, and that the mother would have her own deeply personal trajectory.
I grew to love my characters and their world. I loved them so much that my next book after this one also takes place in early 20th-century New York and involves the entertainment world.
But more about that another time! Suffice it to say that I'm truly curious to discover how readers will respond to Sylvie and Justine.
My hope is they'll love them as much as I do. If not? That's a reader's prerogative!