Want to write a dual-timeline novel—but not sure where to start?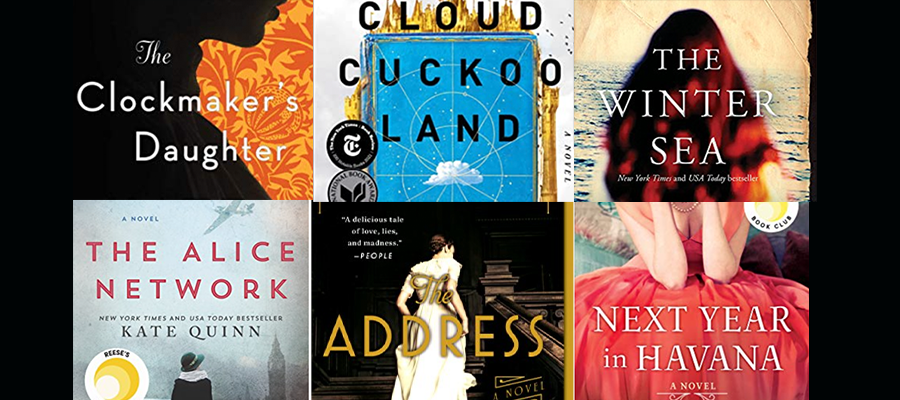 The Dual-Timeline Protagonist Profiler is for you!
A mini-course to help you create two complex and compelling protagonists in 10 steps!
Why start with protagonists rather than plot?
Protagonists are the key to your dual-timeline story.
Make no mistake: a dual-timeline novel is a character-driven novel. Unless readers care about your protagonists equally, they won't be willing to follow you back and forth in time, through intricate and complex interrelationships and connections.
This isn't easy to achieve. It can be tempting to drape your manuscript over the scaffolding of plot and get lost in what happens when, rather than why.
That's why I created this mini-course. It takes you through 10 steps to develop the important qualities of your protagonists, so they're both deeply embedded in their timelines and inextricably linked in ways that will surprise and delight your readers. Will you have more elements to figure out? Of course. But sometimes just finding a way in can unlock everything!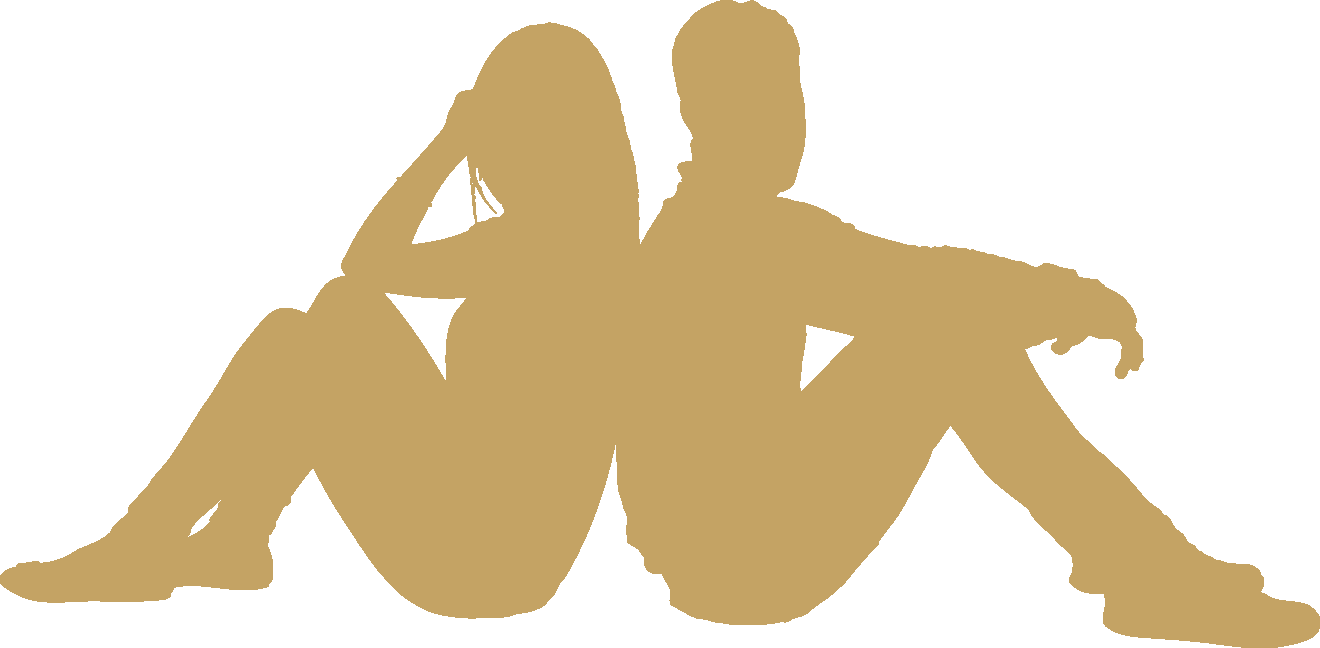 By the end of this self-paced mini-course, you'll have:
★ Two equally compelling and rounded protagonists, one for each timeline.
★ A clear idea of how to start building your timelines around them, including clues and connections to tie them together.
★ Confidence that you have a good start on what will be a challenging and complex project.
Just Imagine…
Writing any novel takes time. There are no shortcuts. But depending on how you work, how long it normally takes you to write a first draft, with the tools in this mini-course, you could have your dual-timeline manuscript in shape and be starting on a revision before you know it.
And for a limited time, this mini-course is just $47—so grab it today!
"I have worked with Susanne for over a year on a dual-timeline historical novel and I could not be happier with her guidance and support. Susanne is an excellent coach—she provides big-picture guidance, tools and recommendations for improving my writing skills, and feedback and constructive criticism to keep my story on track. I would highly recommend her services to anyone who is interested in tackling this incredibly challenging and fascinating genre!"
–Amy Jagaczewski
Already started your manuscript? The Protagonist Profiler is useful at any stage of writing your dual-timeline novel.
Right at the beginning…
You're thinking about your plot but have hit a dead end, because your timelines aren't connecting well.
The Protagonist Profiler takes you deeper into your main characters' personas, motivations, and fears, revealing things that can lead to inspiring breakthroughs.
When you're halfway through…
…but your tropes and clues aren't adding up to anything compelling. And maybe what you have feels too obvious.
The Protagonist Profiler helps you dig into aspects of your characters that can reveal connections you hadn't considered, or you hadn't seen at first.
Before you start to revise…
When you read through what you've got on the page, you realize that one protagonist is much more engaging than the other.
The Protagonist Profiler provides a framework for seeing your characters with fresh eyes—so you can revise more effectively.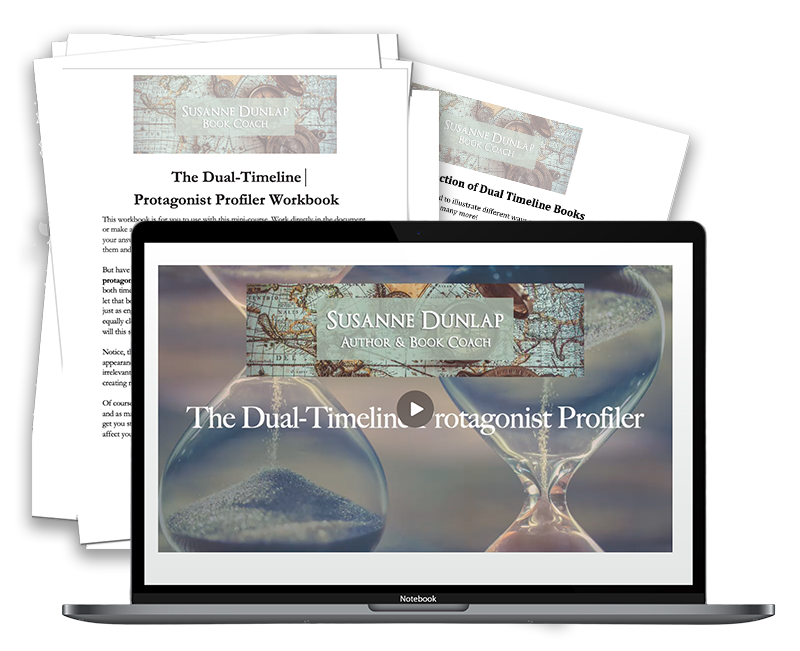 All this for just $47! You'll have lifetime access to the materials, and it's self-paced, so you can take the time you need to get the most out of it.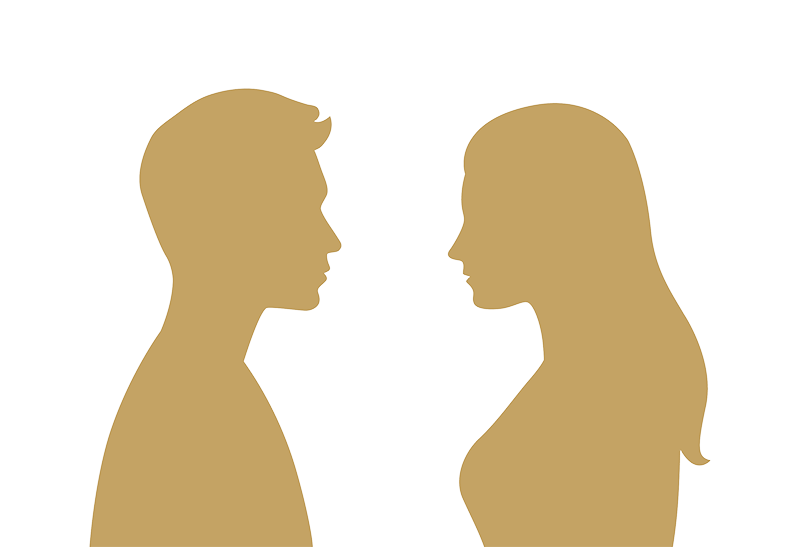 Here's what this mini-course includes:
→ A Video Presentation
★ I'll take you step-by-step through the 10 different questions you need to answer about both your protagonists to bring them to life for the reader.
→A Dedicated Workbook
★ You can type right into this workbook as you go through the steps, or print it out, or save a copy so you can use it for multiple dual-timeline novels—once you've realized how fun it can be to dive into a project like this.
→A Useful Resource Guide
★ I'll show you a couple of tools that I think are indispensable when you tackle a project this complex, and explain what they do and how they work for you.
→A Curated, Annotated Book List
★ This is me talking about my favorite dual-timeline books and briefly explaining how they work, what decisions the author made to end up with a page-turning story.
Get the Dual-Timeline Protagonist Profiler right here!