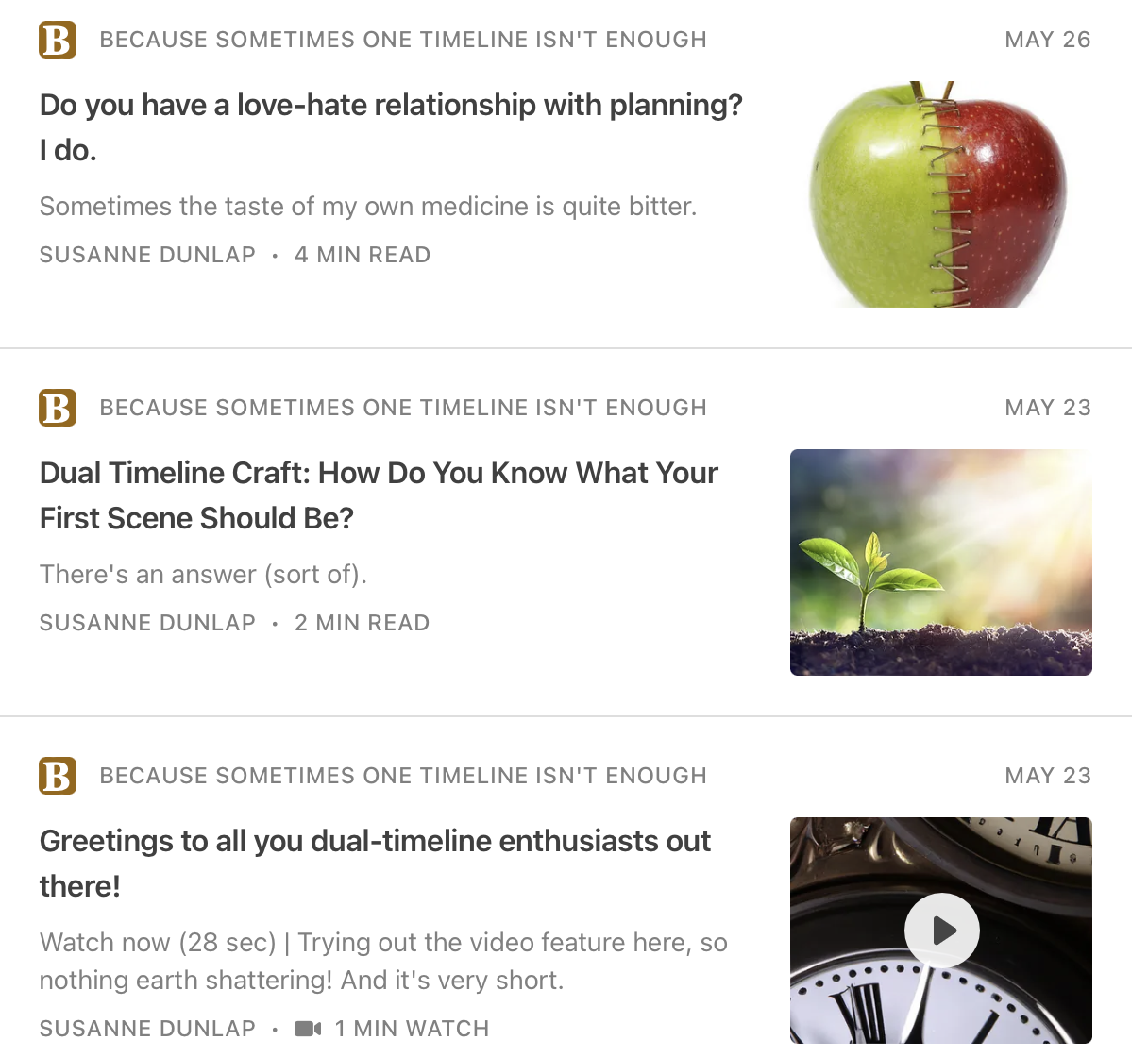 I used to have a blog on this website, but I felt a bit as if I was talking to a void—and I was never sure whether my content would feel relevant to anyone out there in the big wide internet.
After a exploring Substack, a newsletter and blogging platform designed for writers to share their work (and sometimes be paid for it, too), I realized it was a much better place for me to share my process, my philosophy, craft tips, pet peeves, and more.
I hope you'll hop over and subscribe—it's free! And you'll get a view into my geeky mind and glimpses of my work in progress. Just enter your email below and you're all set.