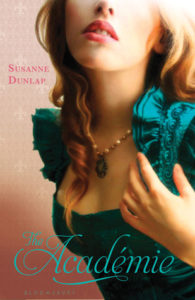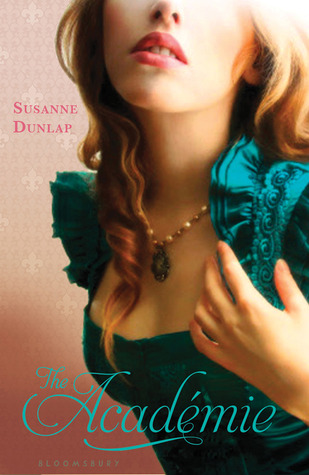 This subject matters, whether you're a reader or a writer. Writers because it's important to understand the forces at work in the publishing world, and readers because those same forces can have a big effect on the books available to you to read. The hermetic world of traditional publishing can be hard to break into—everyone knows that—but it can also be hard to stay in.
I was one of the lucky ones—I had six book contracts with traditional publishers.
My reason for writing—to share stories about women in music and the arts—was deemed possibly attractive enough to readers to gain me two adult contracts (with Touchstone Books—now Atria) and four young-adult contracts (with Bloomsbury USA Children's).
But it turned out they could be a hard sell, especially without the muscle of the publisher behind them. My bestselling book—The Musician's Daughter—was featured on the cover of the catalogue that season and had a juicy full-page spread inside. It was entered in awards programs, and ended up part of the Scholastic Book Fair catalogue too.
After that, the marketing tailed off, and I wasn't savvy enough to understand to what extent I would have to pick up the slack. It was still a different world in publishing then.
My BookScan numbers have followed me around like a bad credit score—that it's impossible to change.
The lackluster sales of my books resulted in unimpressive BookScan numbers. I knew this was the case because my agent told me when he kept trying to sell manuscripts after my editors at both publishing houses had left. But this was really brought home to me by a recent article I read, "Where Is All the Book Data?" 
The main purpose of the article was to expose the fact that book data is a jealously guarded commodity. It's almost impossible for anyone other than a publisher to find out how many copies of a particular book have been sold, and publishers pay hundreds of thousands of dollars a year for access to BookScan, the repository of that data.

Why does that matter, beyond just getting a publishing contract?

The world of books and publishing is full of rejections. Every author has experienced that gut punch of someone saying "no" to a book that means so much to you. What feels completely unfair is to know that the "no" is often not based on the quality or viability of the manuscript in itself, but on the fact that none of your other books have broken out. Meaning they haven't been wild successes, only selling modest amounts.
For readers, it means a beloved author's future books could languish unpublished. I have several author friends who have met that fate, sometimes when they're at the point of publishing the third book in a trilogy, or the next in a series. It's creatively deadening.
Enter alternative paths to publication.
All this is by way of explaining my choices to hybrid- and self-publish my more recent books. What's important to me is getting those stories out into the world. My subject of women in the arts through history matters to me more than having the gold star on my forehead, placed there by one of the Big Five. Several of my other author friends have chosen the same route.
If you're a first-time author, I always say, go for it! Submit to agents and try to get that coveted book contract! But don't expect that to be any kind of guarantee for the future.
Depressing as that sounds, depending on a writer's goals, those other paths are open to you. And readers, consider exploring the books published by the reputable hybrids, like She Writes Press and Atmosphere Press (full disclosure: I'm publishing with both of them), and don't discount a book just because the author self-published it.
There are gems out there, waiting to be read.