THE HEART OF HISTORICAL FICTION™
A Practical Approach to Research, Craft, and Creating a World Readers Will Never Want to Leave
At last, an online course packed with resources to help you write that historical novel!
This course gives you step-by-step guidance through tackling and organizing the research, bringing historical characters to life, and avoiding anachronisms and info dumps—so your reader stays fully immersed in the story.
And it's just $399 for a limited time!
or 4 payments of $99.75
THE BIG QUESTION:
What's holding you back?
Obstacle #1
I'm not an academic. I'm not sure how best to do the research.
Thanks to the internet, you don't have to be an academic with links to an institution to have access to archives, primary sources, and scholarly work. 
The trick is knowing what you can trust and how to dig below the surface to find the gems that power your story.
This course is loaded with tips and resources that will lead you to the history you need—without sending you down a bottomless rabbit hole. 
Obstacle #2
I just don't know where to start.
I hear you! That's why the course is organized to walk you through the process, starting with figuring out what kind of historical novel you're writing, going on through creating a compelling protagonist—historical or fictional— and then making sure you integrate your research into your story like a pro. 
Obstacle #3
I'm afraid that tying myself to history will inhibit my creative process.
One of the beautiful things about writing historical fiction is that you can draw inspiration from the past, from the research you do before you're even sure of the final story—what I call the "spring season" research, or the research equivalent of pantsing.
But once you have that story, this course leads you through targeting your research to its specific parameters and needs—which can lead you to insights and revelations that deepen elements of the plot or characters, as well as to discoveries that feed your imagination and open up the world of your story. It's kind of magical.
Obstacle #4
I'm an academic historian,  and I want to share my love of history—but I'm afraid of making things up!
As an academic music historian (PhD Yale, 1999), I completely relate to this fear. My first novels came out of the research I did as a grad student, but I soon learned it takes a different mindset to tell a compelling story, that the story is the boss of the research. I was a good writer, but I had to learn how to write a novel. That meant giving myself permission to bend some facts for the sake of the story. 
This course will not only ground you in the story craft you need to apply to your research in order to engage an eager, non-academic audience, it will offer guidelines about how to elegantly mold history to serve the story—while still honoring the basic facts.
Who can benefit from this course?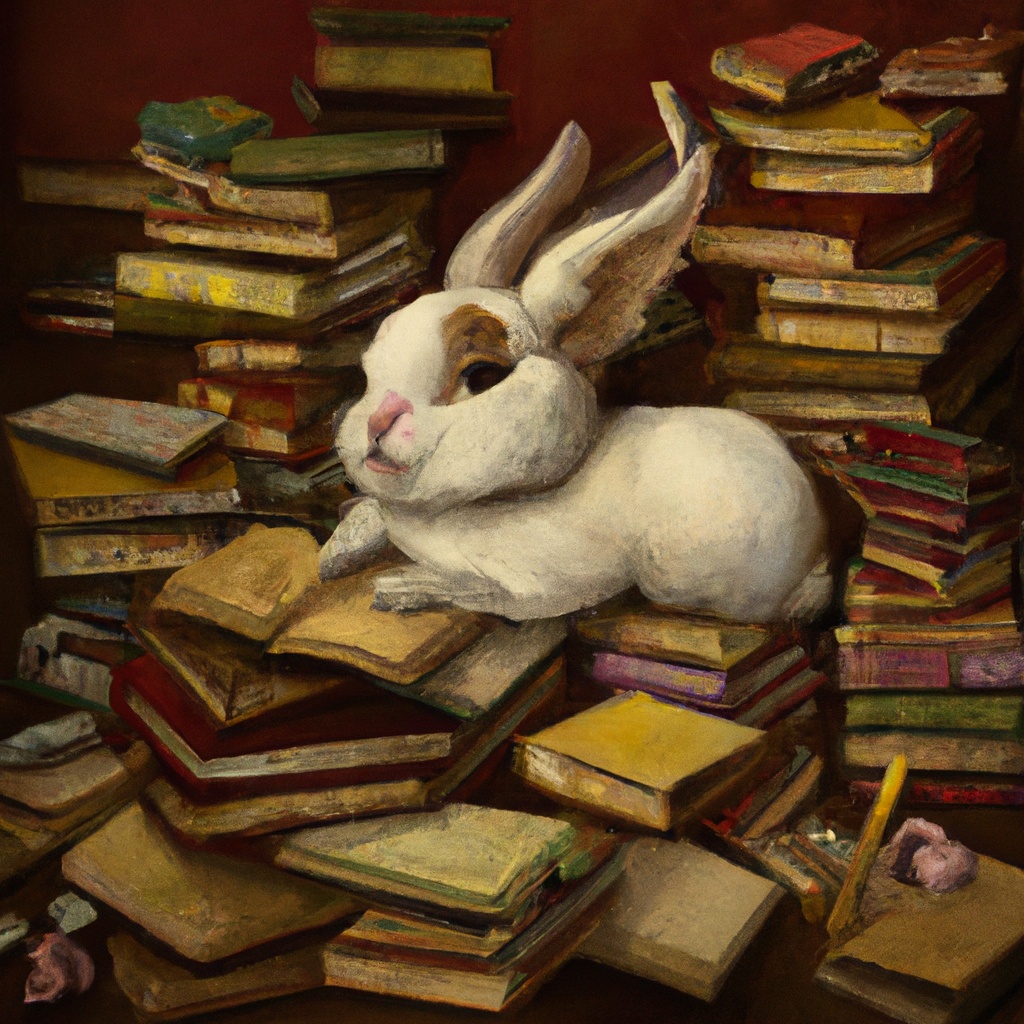 ★ Aspiring writers who love reading historical novels and want to try writing one—but aren't sure where to start.
★ Accomplished writers looking to broaden their skills by tackling historical fiction, and just want a little guidance.
★ Academic historians who want to take the stories they know and love and bring them to a broader audience—without scaring readers off with obscure research.
"It can be so tempting to fall down every single rabbit hole–and those tangential pathways are often not necessary and, even worse, can lead to a fiction faux pas like an infodump! Susanne's course helped me learn how to say no to the rabbit-hole-hopper part of myself. The course also shared some valuable resources and apps that have since become a staple of my writing and revision process. Susanne is generous, approachable, and so knowledgeable. This robust course changed my process, saved me time, and saved me grief."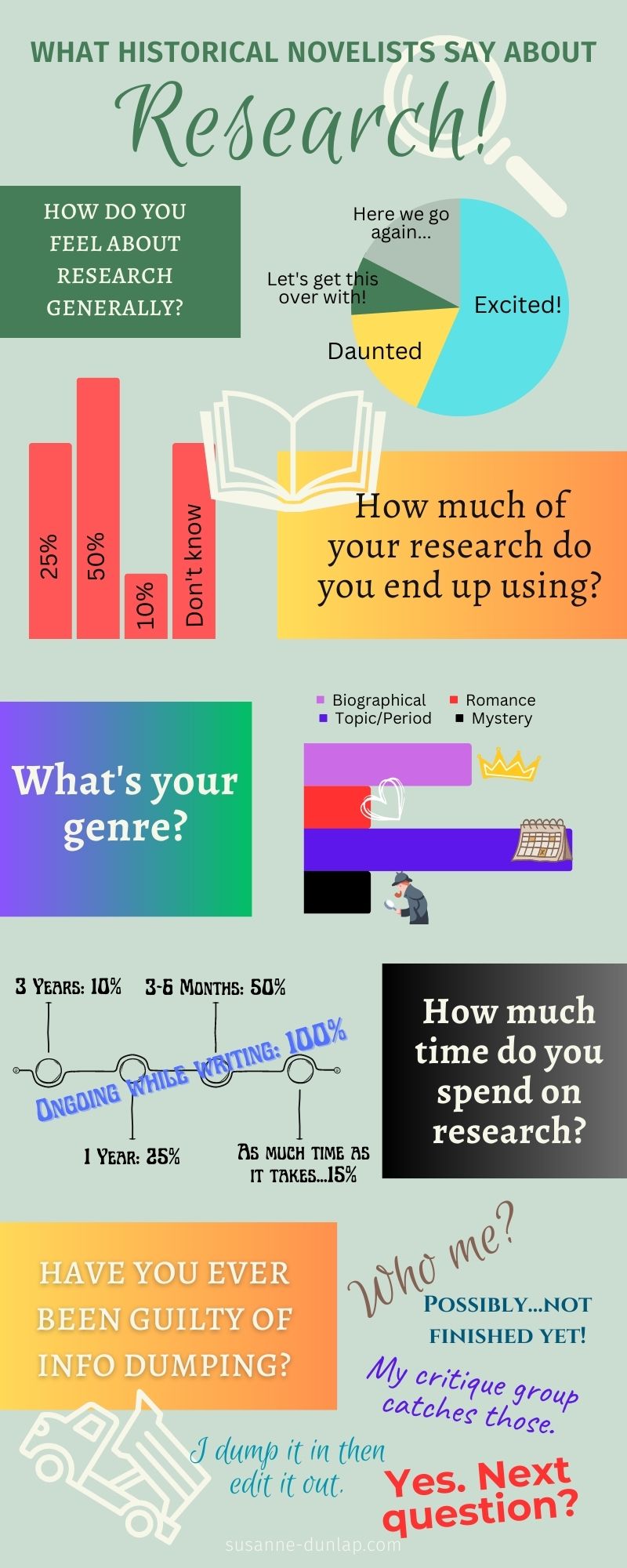 → Module 1: INFORMATION—Get to know the historical-fiction landscape
★ A breakdown of the different sub-genres available to anyone eager to bring history to life, and why that's important to know
★ Everything from strict biographical to historical mystery to historical fantasy, with examples
★ Includes suggestions of how to focus your research depending on the demands and reader expectations
→ Module 2: CREATION—Ask the right questions to create your immersive world
★ Step-by-step video and text guidance for figuring out the scope of your world that you need to bring to life for your readers
★ 6 new and updated lessons, each with its own downloadable worksheet featuring thought-provoking exercises for new and experienced writers.
★ Even more videos and engaging infographics
→Module 3: INTEGRATION—Make sure your research serves your story
★ Ways to target your research to help focus your writing
★ Craft techniques for incorporating research without dumping it on the reader, as well as using it to create believable, relatable historical characters
★ Discussion and exercises to help find the story arc hidden in the history
→Module 4: ORGANIZATION—Use all the tools available
★ Plenty of tips for how to keep your research accessible as you work
★ Introductions to great tools that can help you avoid overwhelm
★ A discussion of AI and historical novel research
→Module 5: COMPLICATION—Embrace the challenge of multiple timelines
★ How to decide if your story needs to be told over more than one timeline
★ Research considerations when dealing with multiple timelines
★ A brief exploration of some multi-timeline novels and how they work, as well as the specific research and craft challenges of multi-timeline novels.
I want you to be happy with this course — that's why I offer a guarantee.
I hope this course lives up to your expectations. But if you get through the first module and you aren't satisfied for any reason, contact me for a full refund.
I'm eager to share my experience with you—as a book coach and an author!
I've spent a lot of my life buried in research—both for my fiction, and when I was a graduate student in music history at Yale. As a graduate student, I learned how to dig for primary sources and how to follow leads until I got to something hitherto unknown, or that I could interpret in a different way.
But I quickly discovered that historical fiction—despite demanding scrupulous research—has a different goal, and requires a different approach.
So far I've written more than a dozen historical novels, and in the process have developed ways of working and doing research that get me more quickly to the business of telling a story. That's what this course is meant to capture.
I can't wait to share it all with you!