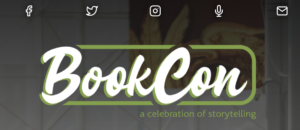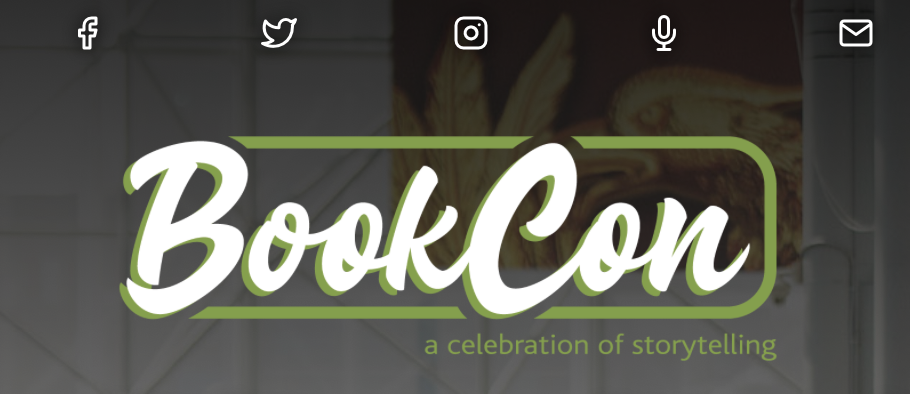 I'd never been to BookCon before. The book conferences I've attended only include BookExpo America (about 10 years ago), which is really a trade conference, and a few Historical Novel Society conferences. At the latter, I sat on panels and hobnobbed with my amazing historical novelist friends At the former, I wandered around dazed, sporting a badge provided by my publisher, getting free books autographed by the big authors with books coming out in the fall of the same year.
BookCon was different—in a good way
I really didn't know what to expect of BookCon, and vaguely wondered why it was so much less expensive to attend than either of the other conferences I was familiar with.
Until I got there.
Ah! I see! I thought. This conference—like ComicCon and DragonCon etc.—was built around the readers. And the emphasis was on young adult and children's literature. The attendees—well, I could have been at least mother or even grandmother to most of them. At first, I felt so conspicuous with my gray hair. Then, I let myself sit back and watch.
These were Fans with a capital "F." Young people who loved reading, and would stand in long lines (and pay good money) to get autographs and selfies, or to buy books at a discount from publishers.
Young readers wanted to hear substance, too
Aside from the show floor chaos and lines, there were long lines to get into the panels as well. I went to two (I wanted to go to more, but the line was so long for a couple of them that I gave up). Readers of all (mostly young) ages sat in rapt attention as their author idols discussed everything from the process of writing graphic novels to world building to the epic in YA literature.
What was most instructive was what they cheered at. Anyone wanting to understand why young readers read what they read would have learned a lot in those panels. For, me, the enlightening comment was uttered by Jason Reynolds on the Epic YA panel. Paraphrased, because I wasn't recording him.
I once asked a reader why she was willing to read thousands of pages of a YA fantasy series [talking about the truly epic Cassandra Clare], and she said it was because she wanted to stay in that world.
This drew uproarious cheers from the audience.
Reconnecting with my young-reader self
Although I knew this fact on some level, the truth of it hit home at that panel. I was immediately transported to my young life, always the nerdy, scared kid, bullied, picked on, made to feel ashamed because of what I was good at. I lived in my daydreams, and in the worlds created by the books I read. There were no big YA fantasy series then, in the 60s. The closest I came to that was devouring T.H. White's The Once and Future King. And Marguerite Henry's Chincoteague horse books.
I would have been right there with all those Harry Potter fans, imagining myself as Hermione—who I swear was me in a different life.
The light dawned: my adult trilogy, The Orphans of Tolosa, is really an epic historical fantasy
Unlike my current WIP, about three historical women in 18th-century Paris, the three novels in this medieval trilogy tell entirely fictional stories with entirely fictional characters. Although based heavily on historical research, my characters exist in a far-away, long-ago world where adventures occur and lives are at stake. And guess what? That's what readers have been responding to. The critic from The BookLife Prize even said, "The world-building is expert."
World building. That's what writers of fantasy do. And it's a trilogy. Readers can stay there a long time.
BookCon wasn't what I expected. That turned out to be a good thing.
It was humbling, enlightening, exhausting, and inspiring. It ended with a meet-and-greet where I got to meet some of my Facebook novelist friends in person (I see you Lauren Willig!), and talk to other wonderful writers. I left my house at 7:10am and walked back into it at 9:35pm. I spent an entire, valuable Saturday going to that conference. And I'm not sorry.