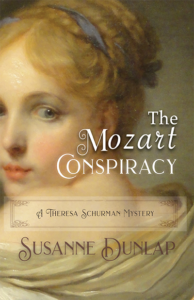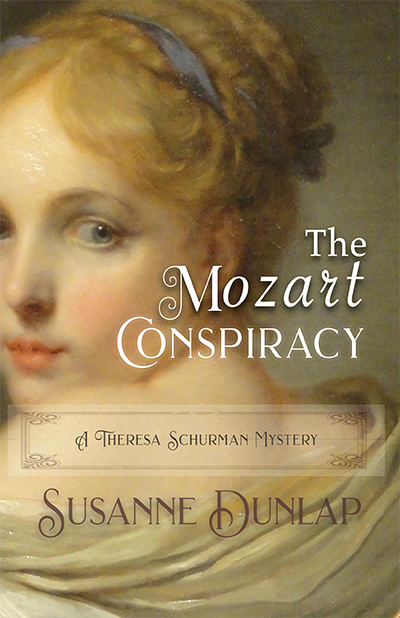 There's no denying the appeal to readers of a series or a trilogy. When I think about it, I realize that I truly fell in love with reading because of a series—Nancy Drew, of course! As a young reader, I loved getting to know Nancy and her friends, watching her get into adventures, solve mysteries, and live to fight another day. I felt as though I knew Nancy. she was my friend. I even wrote a letter to Carolyn Keene  asking when the next Nancy Drew mystery was coming out. Little did I know there was no such person.
I actually tried to write a mystery myself, but I soon gave up. Even then I understood that crafting a story of more than a page took a great deal of skill. I like to think I was smart enough to understand that I did not possess that skill. At least, not then.
Breaking into the world of series
Until this year, all my historical novels have been stand-alones. That was partly happenstance, partly that at the time, my editors weren't so interested in series. I'm not certain what changed, but this year, as I launch into a new publishing model, writing several books that go together somehow seemed not just right, but inevitable.
First, there's my much-beloved trilogy, The Orphans of Tolosa. These three books have been growing in my mind ever since I first drafted a version nearly fifteen years ago. To me, they're a seamless unit.
Also, I've resurrected my original idea of writing a series of YA historical mysteries with the basic cast of characters from my first YA historical novel set in 18th-century Vienna, The Musician's Daughter. They are the Theresa Schurman Mysteries, and the second will be out on October 15, 2019. It's called The Mozart Conspiracy.
However, I've bumped into some tricky things about writing connected books that aren't all published at the same time. I'm not sure I would have thought about these things if I hadn't embarked on this project. After all, I read The Hunger Games trilogy in one go, eagerly devouring them one after another on my mobile phone. There was no time to forget what had happened, who the characters were, between books.
What happens in a series that doesn't happen in a stand-alone novel
Living is learning, so they say. And I've been living up to that adage. Here are a few of the things I've learned this year that I wouldn't have learned if I were writing one-off novels instead of a trilogy and a series:
There has to be a reason. 

The trilogy was simple: the story was just too long and complex to be told in a single volume.My mystery series, on the other hand, was less clear. Sure, I like inhabiting that world, and my feisty heroine is really fun to write. But as I've been working on the subsequent books, I realize that there's a deeper reason to keep these characters alive through several distinct stories. The first-person narrator Theresa Schurman doesn't just solve mysteries, she encounters and tries to overcome systemic injustice of different kinds. This is the engine for her personal growth.

And believe me, there was systemic injustice enough to go around in 18th-century Europe. Who knows, maybe Theresa will take a voyage to America at some point.

You need to confront the fact that the series may be read out of order. 

It's never ideal to start reading in the middle of a series, but people sometimes do. If they like what they read, often they'll go back and start from the beginning. My YA historical mystery series should be fully comprehensible to a reader even if she reads the second book first, for instance. She may not know the characters as well, but each book is a fully contained mystery with a clear beginning and a satisfactory ending.

On the other hand, readers risk being very confused if they start in book 2 of The Orphans of Tolosa trilogy. I've tried to ameliorate that with front matter that includes a little history and a précis of the first book (similar to what Tolkien does at the beginning of The Two Towers, for instance). The fact remains that the three books need to be read in order, and to change that would fundamentally change the nature of the trilogy.

It can be a challenge to keep your characters both consistent and fresh.

In a series, your characters become good friends with your readers. They need to know they'll encounter the same personality each time they crack open a book in the series. But at the same time, those characters need to evolve and grow, learn and develop. It's a subtle balance, one I'm just learning how to strike.
There are lots more factors to consider when you're writing books that are connected to each other in some way. I just happen to have bumped up against some obvious ones as I'm doing both a trilogy and a series at the same time.
I hope you'll see for yourself if I've managed to follow my own advice! Book 2 of the trilogy, The Spirit of Fire, will be published by Bellastoria Press on December 6, 2019. The second book in my YA historical mystery series is coming out on Amazon.com on October 15, 2019. It's called The Mozart Conspiracy, and if you enjoyed The Musician's Daughter (or even if you haven't read it yet) I hope you'll give it a whirl!
Stay informed about new releases, giveaways, special offers, and appearances! Join my e-mail list.